Breyerfest Virtual Artisan Gallery Sale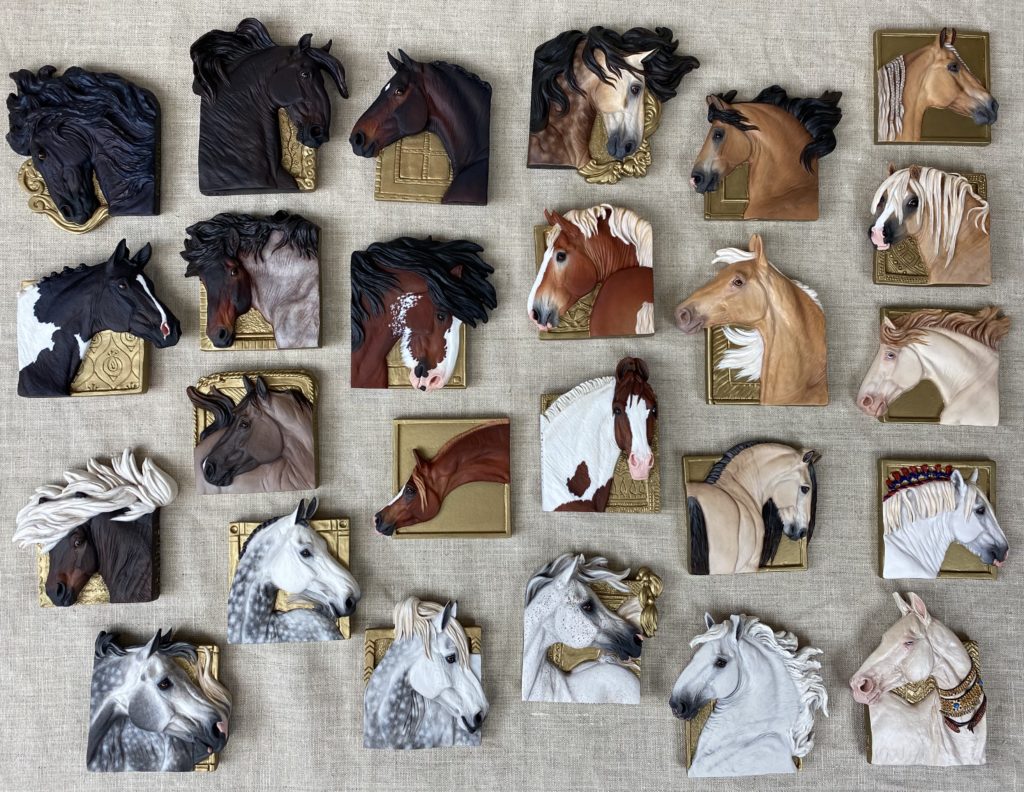 As sad as it is to not see you all in Kentucky for my first Artisan Gallery, I'm excited to be able to offer everything to you wherever you are in the world! I have a lineup of medallions as well as a new mini and traditional! Here are the sale details in brief, with more details on the sale method below:
When: July 9, 5:30 pm eastern standard time
How: Medallions will be offered at fixed price, first come/first served. The two larger pieces, Lola and Pierre, will be available for offers over the course of the weekend
More info on the medallions:

I will have all 20 of Sarah Minkiewicz-Breunig's Cubequine medallions to date, as well as Kylee Parks 2019 Monopoly Medallions set and her Osha medallion. A couple of other medallions may make their debuts as well if I'm able to finish them up in the next day or so!

Medallions will be offered at a fixed price, first come/first served. To claim a piece, be the first to comment "sold" on the photo of any you'd like to buy once the official sales album has been posted on Facebook at 5:30 pm EST, Thursday, July 9. These are NOT the individual preview posts I have been making over the course of the week. The first person to claim will be invoiced. If you do not have a Facebook account, you will still be able to view and may email me to claim. I will compare email arrival times and timestamps on Facebook in the event of more than one claim.
Buyers will be sent a PayPal invoice. If you do not have a PayPal account you can still pay the invoice with a credit or debit card. Payment required within 8 hours of invoice, or sale will be cancelled and offered to the next buyer in line or relisted. Payment in full required.
Shipping is postage paid in the US. I am happy to ship internationally at a reduced rate. Please be aware that international shipping has been delayed drastically, so please be prepared for a wait. Items will be insured (where available) and declared at full value. I am not responsible for lost international shipments.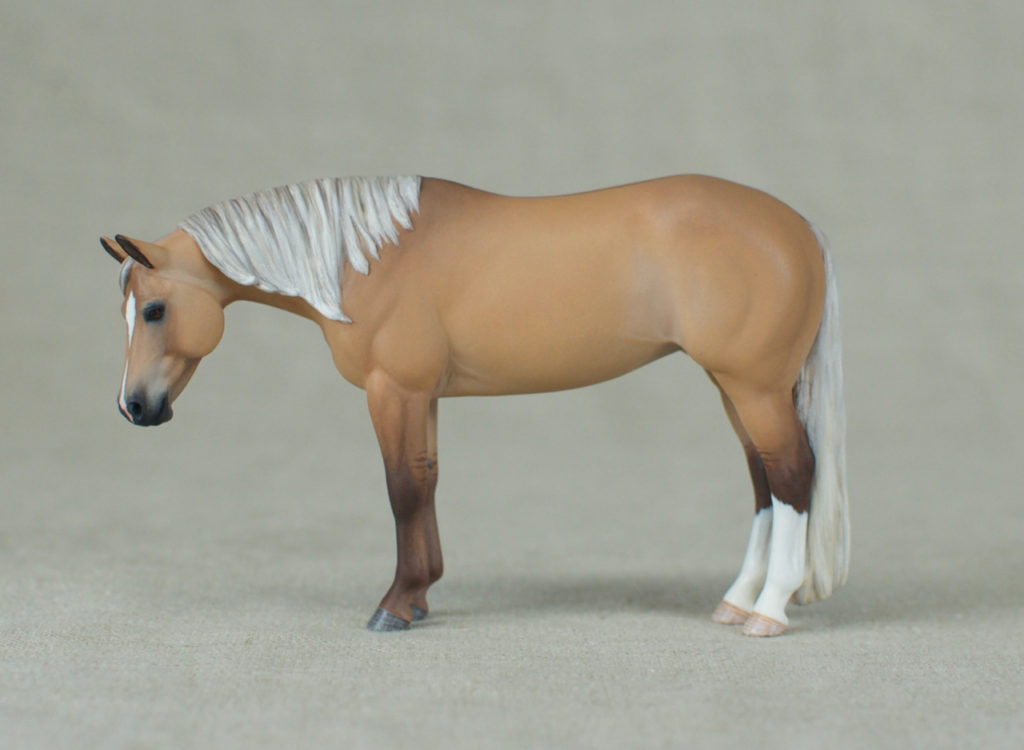 Lola, Josine Vingerling's mini stock horse mare, in dunalino will be available for offers, along with Pierre, Emilia Kurila's traditional Percheron stallion, in black tobiano. More details on both on my Facebook page! https://www.facebook.com/Equine-Confections-Studio-equine-art-by-Heather-Bullach-117686238275160/
Happy virtual Breyerfest!!